DJ Neil Armstrong's world wide Music + Food Event Dinner & A Mixtape Returns to Seattle.
At the Rhino Room
FROM 6:30 – 9:30 PM
http://www.facebook.com/RHINOROOMSEA
TO PURCHASE TICKETS : https://www.eventbrite.com/e/dinner-and-a-mixtape-tickets-28479470864

Handling the good eats will be Chefs Melissa Miranda (Il Vizietto – Pop-up Restaurant) & Michal Gola (Gola's Kitchen) as they join forces for their first collaboration  pop up concept  #BADLITTLEPIGGIES . The sountrack for the night provided by DJ Neil Armstrong's latest Still Nonstop / Sidepiece Valentine's.
Support by Resident Media, In celebration of #filipinoamericanhistorymonth, we will be throwing down Filipino Family Style.
$40 gets you a Pig Roast / Kamayan Style dinner. DJ Neil Armstrong's latest mixtapes will be available for purchase at a discounted price.
Finally, you will get admission / wristband for The Rhino Room afterparty to work off some of the food you just enjoyed.
MENU (subject to change)
Whole Roasted Pig – this will be left whole and carve it and portion it out at the dinner
Kamayan Dinner – Each booth will have their own private Kamayan Set- up
Pancit Bihon – Chicken, Shrimp, Vegetables
BBQ Chicken on Skewers
Longanisa
Lumpia Shanghai
Squid/Octopus Ceviche
BBQ Short Ribs
Tomato/Cucumber/Red Onion Patis Salad
Adobo (still deciding on protein)
Hard Boiled Eggs
Rice
Fruit (Pineapple/Mango)
drink specials, Kalamansi/Mango Flavors and tof course San Miguel will be available
MIXTAPES for the night:
STILL NONSTOP: Click the link for a sneak peak & Description
Side Piece Valentines: Click the link for a sneak peak & Description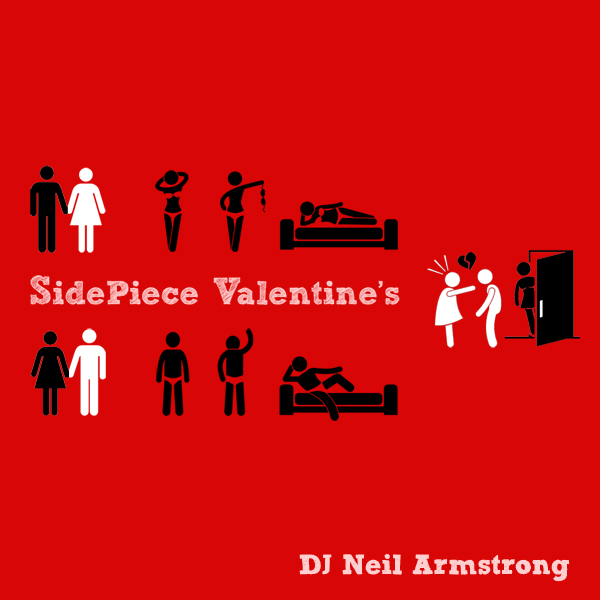 ABOUT DINNER & A MIXTAPE
Born & bred in NYC, DJ Neil Armstrong turned his love of music and hip hop culture into a career that has allowed him to play music for the masses all over the world.
Neil initially gained notoriety for his mixtape projects, which showcased his DJ skills as well as his vast eclectic knowledge of music.
Through social media Neil has found a new way to connect with his audience, sharing his travel experience through the cultural unifier of food.
"Dinner & A Mixtape" is the name of a worldwide series of events hosted by DJ Neil Armstrong, sharing his love of music & good food.
The idea is simple – partnering up with great restaurants around the world, Dinner & A mixtape provides the opportunity to enjoy music and food together in a very unique setting.  Part eating experience, part listening session. The food nourishes the body, and music feeds the soul.
AFTER THE DINNER IS THE AFTERPARTY, with DJ Neil Armstrong & DJ Supreme on the decks. All attendees of Dinner & A Mixtape get to come to party afterwards to work off all the good food.